"I guess I got my swagger back"
Nah I ain't talking about the way I walk, talk, or dress...I'm refering to how me and the homies used to entertain at that crib regularly when we were in undergrad at
NC A&T SU
. Yeah we used to try to be the life of the party or at least invite the life of the party over to the apartment but since I have had my own I haven't been in the habit of having a lot of company over (except for around my 28th Bday, that is). Well a big part of that is that I felt confined due to my lack in a TV upgrade since a lot of my gatherings would revolve around things like sporting events and movie nights where the TV is a big factor. Well thanks to Uncle Sam and the fine folks down at the Internal Revenue Service that issue should no longer be a problem come mid March. I plan to be the proud owner of 46 inches of Samsungs best 120Hz 1080p HD technology...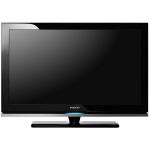 March Madness and NBA Playoffs at my crib!!! Get at me fellas!!!